Recently, by the fourth session of the world's top ten car evaluation research, BBS transmission prize-awarding ceremony and transmission technology has been successfully, by Cheersson participation for berg warner straight for the core parts of "saic 280 double clutch transmission project" DM217 speed wet dual-clutch gearbox products won the title of "the world's top ten transmission".
DM217 speed wet dual-clutch gearbox has realized the world first hydraulic control module, gear box, separation of the clutch system three Chambers, perfect solution between contradiction between demand for performance and reliability, comfort and transmission efficiency of ascension durability of both at the same time, its concentration advantage popular: high transmission efficiency, shift faster. By Cheersson, among them straight for the core components of the oil guide cover, the back, the inner pressure plate, pressure plate, driven plate ", mainly used in the core of DM217 speed wet dual-clutch gearbox assembly "HPC double clutch system" are Cheersson according to the project technical requirements, independent design, development, manufacturing core production with mold and product production delivery. Related products exceed the average level of similar products in terms of materials, dimensional accuracy and performance, and have complex structures. Related manufacturing technologies have been monopolized by European and American manufacturers for a long time.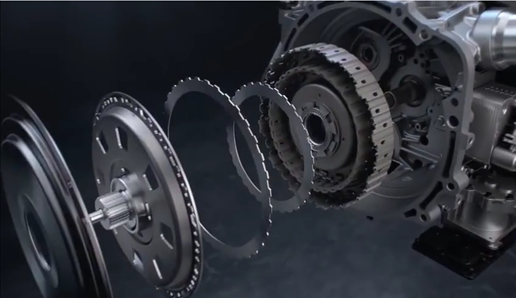 At present, SAIC Rongway RX5 Plus I6, Mg 5 & 6 Pilot HS series and other models need to carry this product, and the three aspects of power performance, output smoothness and response speed have been greatly improved. Follow-up, saic will continue to increase the promotion DM217 speed the development and application of wet dual-clutch gearbox, according to berg warner to saic, predicts that the number of the products in the project supply cycle (2020-2027), is expected to Cheersson core parts of the industrial supplies, the company will provide the sales of about 142 million RMB.
Cheersson automotive parts are mainly used in safety and steering systems, electrical and electronic systems, powertrain systems, body and chassis systems, and accessory parts systems. The successful delivery of "SAIC 280 Dual Clutch Transmission Project" in cooperation with Borgwarner, It will help global auto parts giants and domestic well-known auto brands to further recognize The technical strength, product quality and supply capacity of Cheersson, which will further expand the business scale of Cheersson in the automotive field.
In the future, as the traditional energy, new energy, the development of the hybrid technology, auto, at system gradually to increase the application of automation, Cheersson will continue to maintain and deepen cooperation with existing high-quality customers, continue to strengthen the development of new customers and new projects at the same time, continue to increase investment in technology research and development, with the customer product development pace, Develop cutting-edge new products for automotive applications synchronously with end customers, constantly improve the company's technical and competitive advantages in automotive parts and components, and provide customized products and system solutions for customers in the automotive field.