On May 25, Wei Mao deputy Secretary of party Working Committee and District Head of Suzhou High-tech Zone, Jiannan Hua, Xiaochun Zhou and other district leaders visited Cheersson. Xiaomin Chen, CEO of Cheersson received and accompanied the investigation.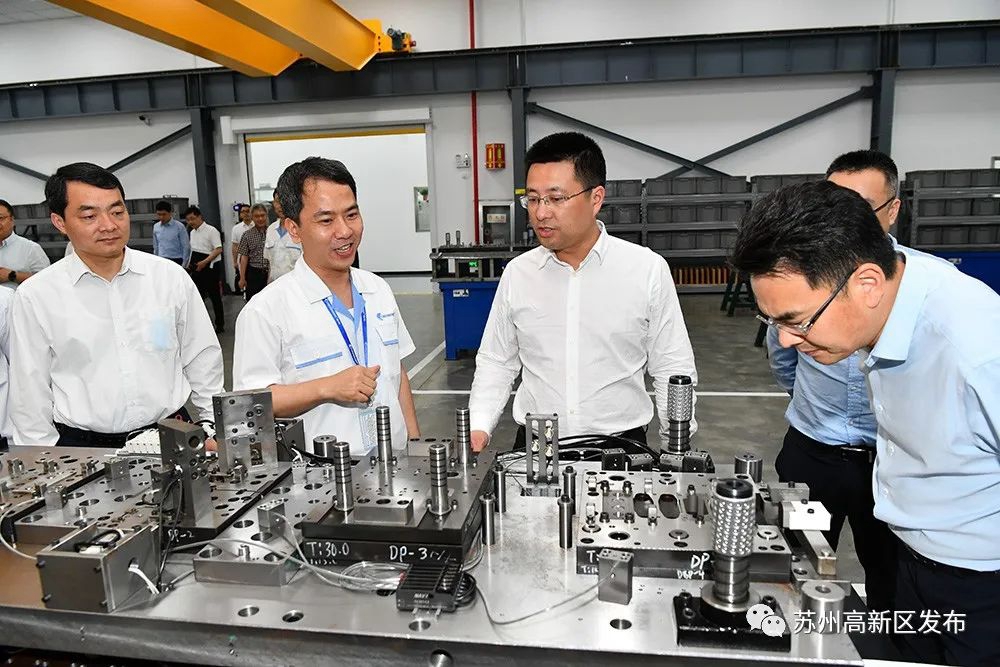 Wei Mao visited the R & D center of Cheersson and listened to the introduction of Cheersson's recent R & D and sales in detail. He was impressed by the company's efforts to keep up with the development direction of global mobile communication and automobile industries, actively expand domestic and overseas markets, and deeply tap the emerging demands of customers in different fields. We appreciate and encourage the company's approach and goal of becoming a precision parts manufacturer and service provider with global influence.
Xiaomin Chen welcomed the delegation and thanked the leaders for their support and concern. Xiaomin Chen introduced the basic situation of the company, and reported to the relevant leaders on the company's strategic planning, technology research and development direction. The company has grown into a high-tech enterprise which can provide integrated and comprehensive solutions for customers by virtue of long-term accumulated technological R&D advantages, rich production management experience, innovative production technology, high precision and high-quality products and rapid response and service ability. Facing the complex economic situation under the epidemic, the company will strengthen internal management, strengthen technological innovation, and increase the core competitiveness of products.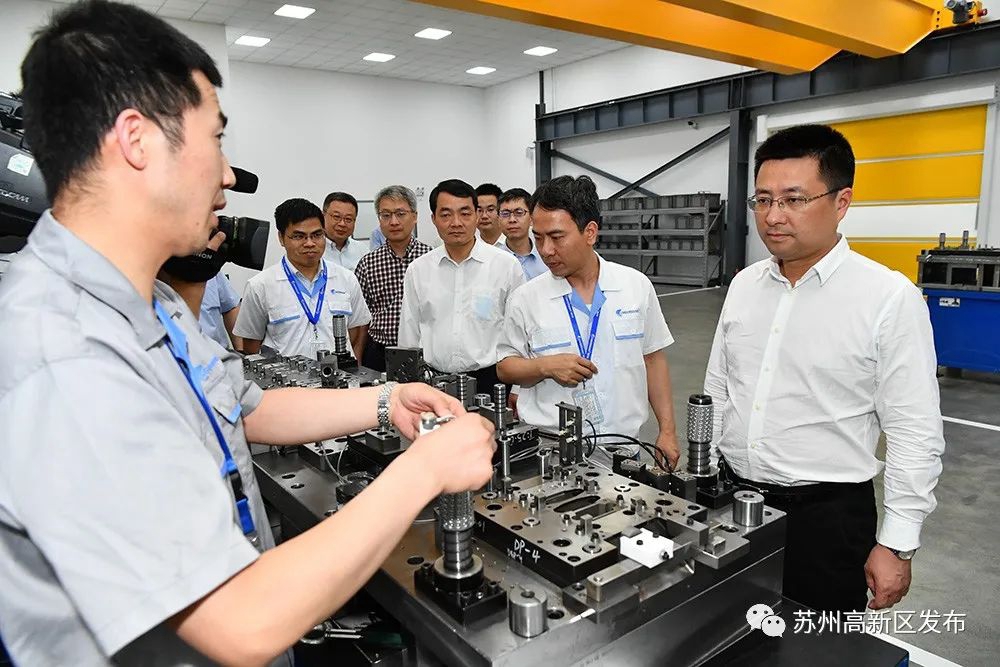 Wei Mao, district governor, understands that Cheersson is actively promoting the construction of the fundraising project (phase III project). Cheersson Phase III has a gross floor area of 36,800 square meters, including production workshops, auxiliary plants and complex buildings. After construction, the project will form an annual production capacity of 92 million precision metal parts for communication and 148 million precision metal parts for automobile. After learning about the phase III project planning, MAO Wei requested that the project be started as soon as possible to accelerate the development and expand the potential of Cheersson. The government will help solve the difficulties and jointly promote the early construction and early results of the phase III project. Cheersson will actively respond to the government's requirements, speed up the project, and truly achieve the "speed up" development.